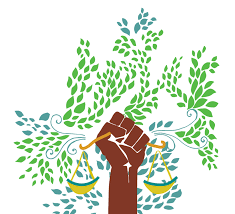 We hope to make a space on campus to discuss environmental justice topics, as well as building a community that empowers one another. We are currently working on developing virtual events and campaigns. Please look out for sign-ups for our events. If you have ideas for other projects related to environmental justice, contact us through our Facebook, Instagram, or email. 
CORE VALUES
INCLUSIVITY
We believe that it is crucial to promote and have a diversity of knowledge and backgrounds coming from communities in and out of UCSB.
COLLABORATION
We believe in the importance of creating a space for collaboration among organizations, including non-environmental-focus groups, that are linked to issues surrounding environmental injustice.
ACTION
We believe that direct involvement among all members of the UCSB community and appropriate expression of demands are the primary means of mobilizing UCSB to fulfill its potential as a university leader in environmental justice.
RESPECT
We believe that members of the Alliance must acknowledge and esteem every individual's background and/or experiences involving environmental injustices.
LEADERSHIP
We believe that the Coalition should serve a key role in enhancing environmental justice presence on campus
EDUCATION
We believe in the importance of informing others of environmental justice efforts on and off campus.
NEWSLETTER
Stay updated with EJA's activities, campaigns, and projects. Share your knowledge and expertise in our projects! We also promote events and teach-ins. Click here to sign up: eepurl.com/gJdpYf
Board Meetings
EJA is not currently holding general meetings. We are however, still having weekly board meetings on Wednesdays from 6-7 pm. If there is anything you would like to present to EJA board, please contact us at the email listed below.
CONTACT US
Our main email goes through our amazing co-chairs: Lizzy Mau and Landry Guillen! Please direct any general inquires to as-environmentaljustice@ucsb.edu!
FOLLOW US